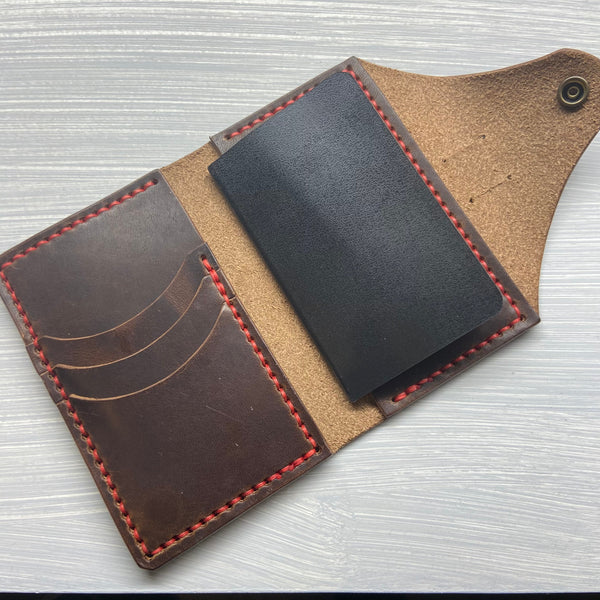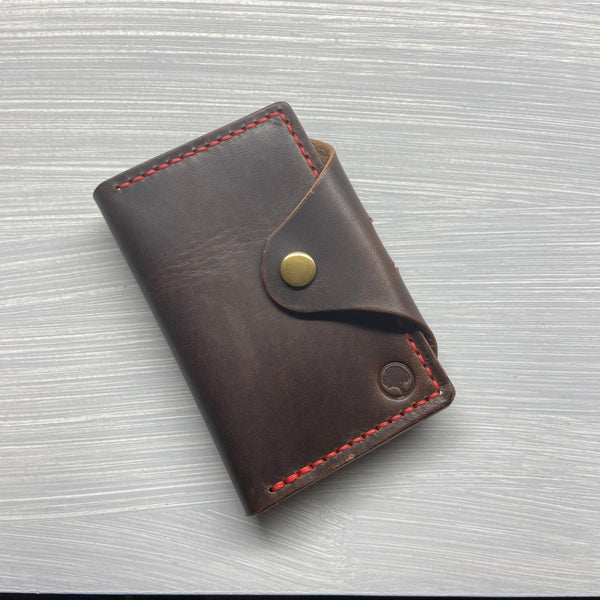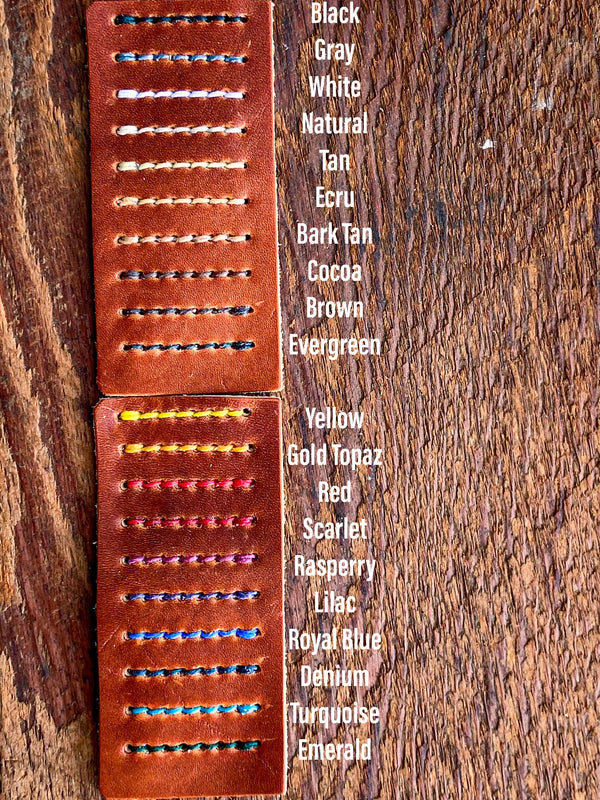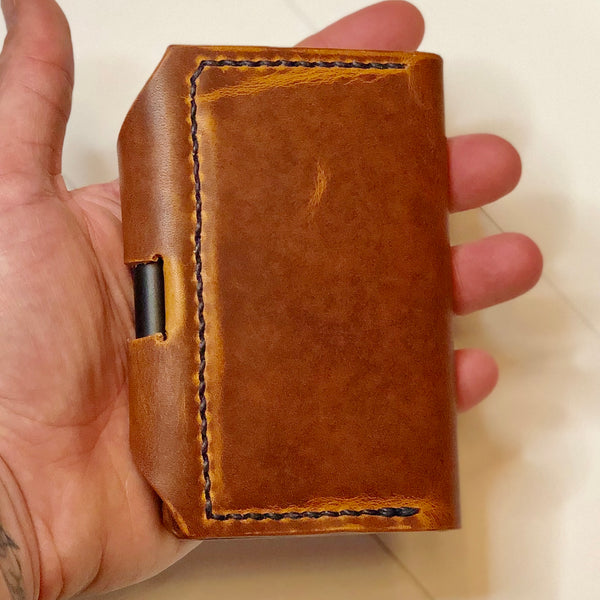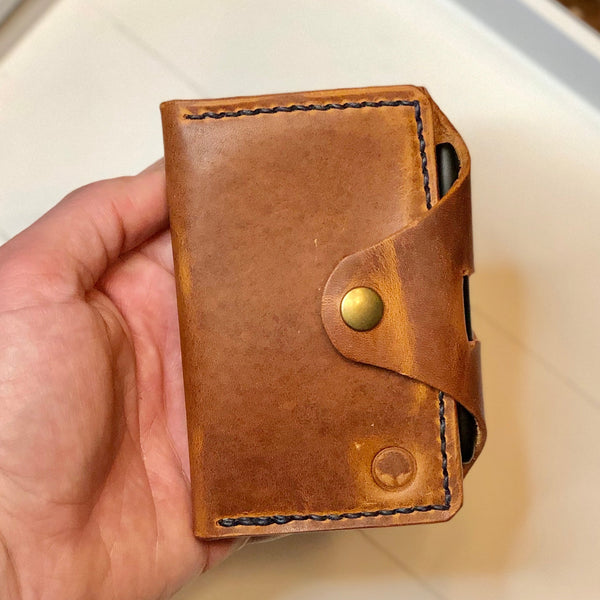 This is the Swiss Army knife of wallets.  It has spots for 6-9 cards, 2 cash pockets, a notebook and Pen holder.  It fits a Molskine Voliant and a Fisher Space pen.
This is made from Horween Dublin leather that will patna wonderfully over time making this only get better with age.
This wallet has been hand cut, hand stitched, and hand finished, giving each wallet a unique look and feel.
P.S. It comes with one notebook
P.P.S It does not come with a Fisher Space Pen
Each one is made to order and will ship in 3-5 business days
FREE USA SHIPPING