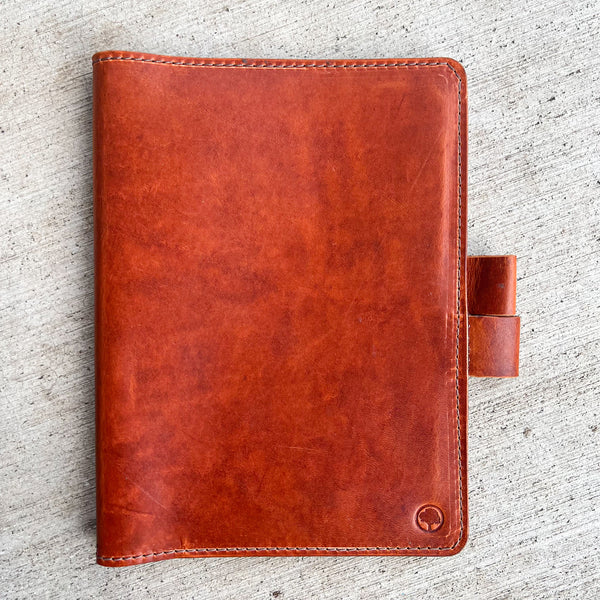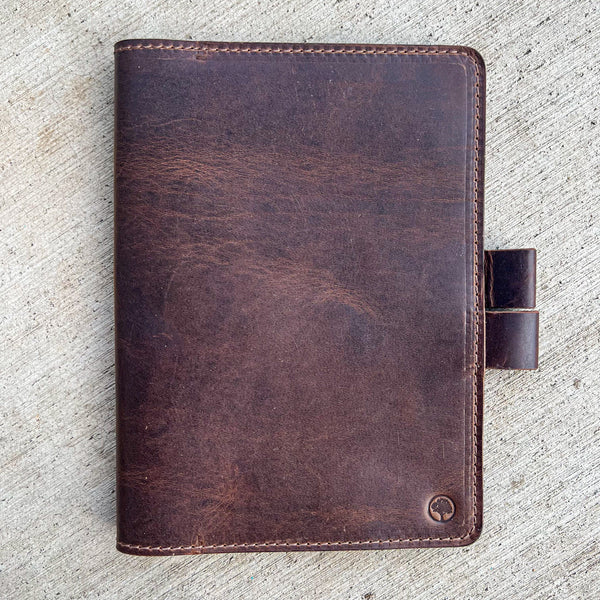 Elevate your journaling experience with our Horween Leather Journal Cover featuring a convenient pen loop closure. Crafted from exquisite Horween leather, this handcrafted journal cover exudes timeless elegance and durability.
Designed to fit a5 size notebooks, it's a versatile and sophisticated companion for writers, artists, and professionals alike. The classic design ensures it suits any setting, from boardrooms to coffee shops, making it a perfect gift for those who appreciate the art of note-taking. 
It is made out of a high quality Horween Dublin full grain leather that will patna wonderfully over time making this only get better with age.
Comes with 1 A5 journal included
Each one is made to order and will ship in 3-5 business days
FREE USA SHIPPING