Front Pocket Bifold PLUS in Horween Dublin Black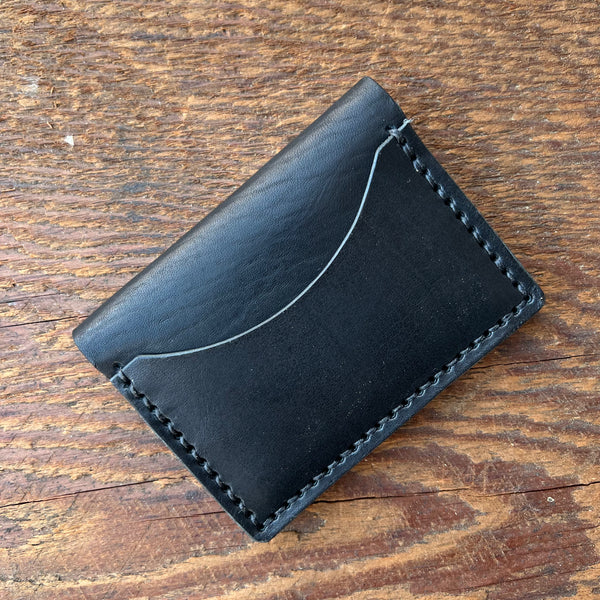 All the things you love about the Front Pocket Bifold BUT just a bit a bigger.  This extra size now allows for once folded cash.  It will hold 6-9 card + bills.  

It is made out of a high quality Horween Dublin full grain leather that will patna wonderfully over time making this only get better with age.
This wallet has been hand cut, hand stitched, and hand finished, giving each wallet a unique look and feel.

Each one is made to order and will ship in 3-5 business days
FREE USA SHIPPING